For anyone filling up their diesel car this month, the news that 2022 registrations of pure-diesel models fell by almost 40% and mild hybrids by almost 27% will come as little surprise because the financial benefits of opting for diesel over petrol have eroded. 
In the first week of January last year, a litre of diesel cost just 4p more than petrol (£1.49 compared with £1.45). Give or take a few pennies, this difference in their prices had persisted since 2003. Because the typical diesel car is around a third more fuel-efficient than its petrol equivalent, diesel's modest price premium gave the vehicles an attractive running costs advantage. 
However, shortly after Russia invaded Ukraine last February, this price difference increased by 10p. Fast forward to the first week of 2023 and a litre of diesel cost £1.74 compared with £1.52 for petrol, a difference of 22p.
If these prices are maintained, the driver of a new BMW 320d Sport automatic doing 60,000 miles over the next three years will spend £1290 less on fuel than someone driving a 320i Sport automatic. However, at January 2022's prices, they would have spent £2046 less. Add the fact that the diesel-powered BMW 3 Series is more expensive to buy (£41,870 compared with the 320i at £38,990) and to tax (£1270 compared with £560) and the case for buying a 320d over a 320i has become harder to make now than it was 12 months ago.
The current high price of fuel also continues to attract attention. The RAC has accused retailers of not passing on recent reductions in wholesale costs: a litre of petrol sits at £1.06 and diesel at £1.23. Were they implemented, and allowing for the likes of a 10p-per-litre retailer margin, the RAC says petrol should sit at £1.40 and diesel £1.60. 
However, even at these lower figures, the price difference between the two fuels would still be around 20p, which is 16p more than it was 12 months ago.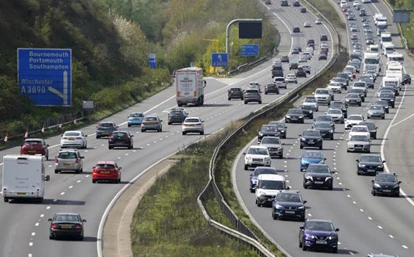 The reason diesel has become so much more expensive than petrol has its origins in the Ukraine war and the UK's tendency to favour petrol over diesel production, according to Simon Williams, fuel spokesperson at the RAC. 
Fortunately, there is good news for diesel car owners in the form of the vehicles' rising second-hand prices. Although values of used diesels fell in the immediate aftermath of Russia's invasion of Ukraine and higher pump prices, consumer demand for the vehicles has remained resilient, according to Dylan Setterfield, head of forecast strategy at Cap HPI. 
The result is that during the past three months, diesel car values have once again outperformed those of petrol cars, in the process recovering more than half the ground they lost between April and August last year. 
"Diesel remains a sensible choice for high-mileage drivers," said Setterfield. He believes diesel's resurgence will be sustained by recent and ongoing declines in the registrations of new diesel cars, meaning that what diesel owners lose at the pumps today, they may claw back in the future with strong resale prices in what is likely to become a seller's market.